Metallic cups – brilliant ideas for fans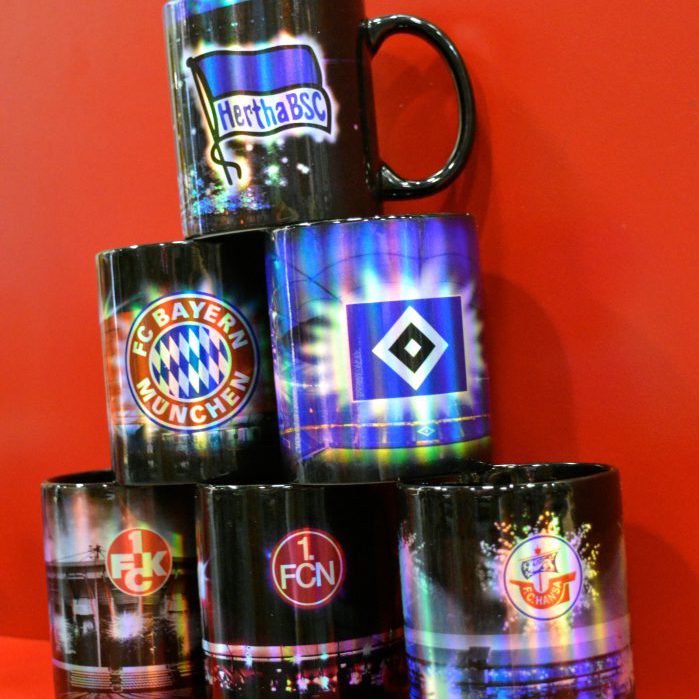 You are looking for a special gift for a football fan? Nicely designed cups with the most beautiful bowl subjects are our absolute highlights in the moment. Your coffee in the morning will even be a bigger pleasure.
These metallic cups are available for fans of FC Bayern, BVB, Hertha BSC, HSV, Schalke 04, 1. FC Nürnberg, Hansa Rostock und 1. FC Kaiserslautern.